Inspired by the calmness and beauty of a night stroll through the silent streets of a sleeping city, the ZOEVA  matte eyeshadow palette reveals a versatile range of mysteriously moody matte shades. This palette will be launched at January 23rd.
Far from buzzing boulevards and bright neon lights, the highly pigmented and easy to blend shadows recall the dimmed lighting and melancholic atmosphere of a vibrant metropolis from dusk till dawn. With shades ranging from misty beige and gloomy brown to deep burgundy and muted red, create timelessly elegant, cosmopolitan makeup looks.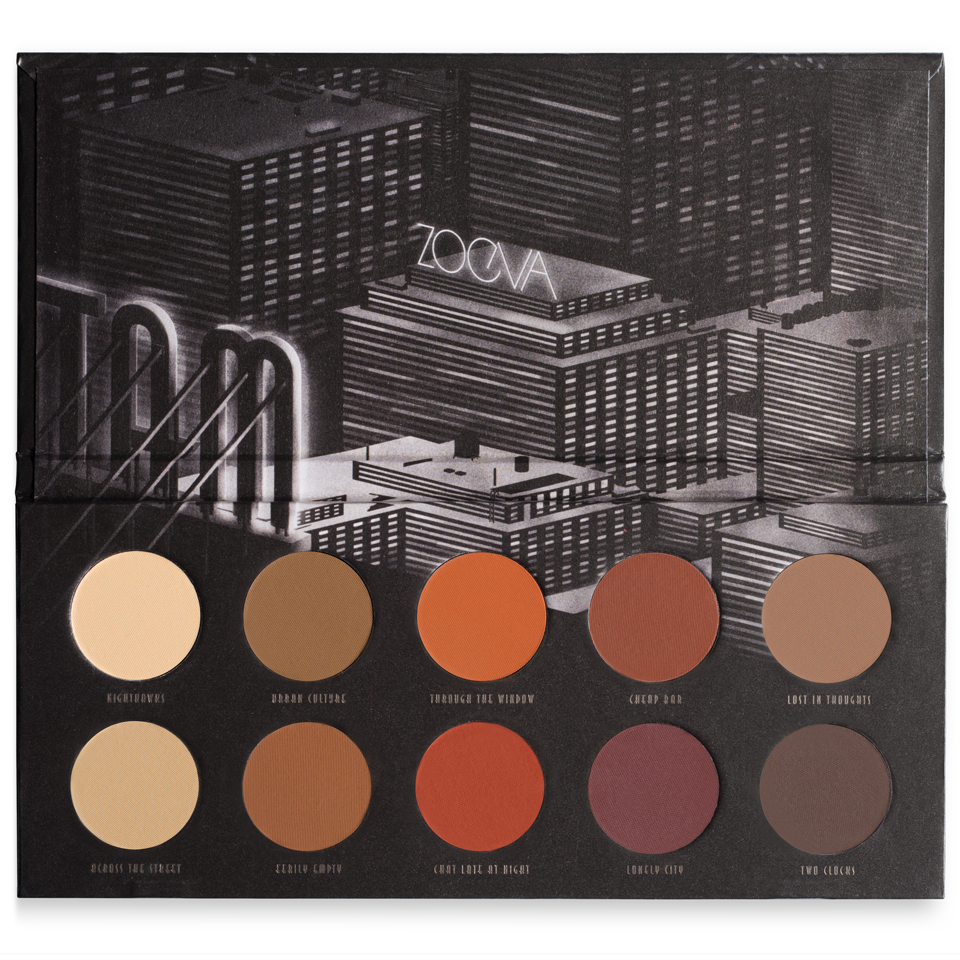 Finishes:
Matte The formulation of the eyeshadows is enriched with vitamin E and is 100% free of parabens, mineral oils, perfume and phthalates. Made in Italy.
The Zoeva matte eyeshadow palette is exclusively available at www.zoevacosmetics.com.