Thomas Sabo is celebrating the most beautiful time of the year with its new Magic Stars Collection, and from 15th October 2020, will be presenting exquisite pieces of jewellery that sparkle like a thousand stars in the night sky. Brand ambassador Rita Ora is once again the face of the campaign and inspires with a festive look.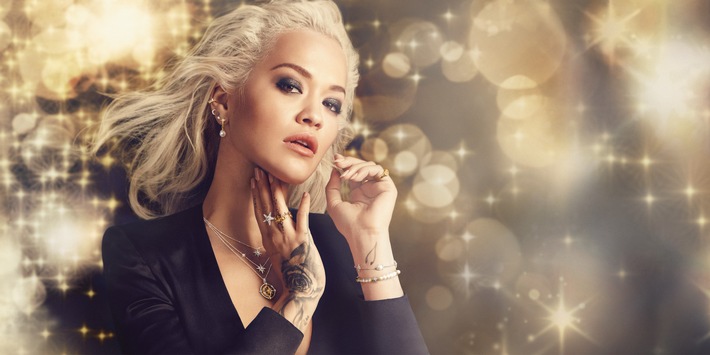 Silver jewerlly:
The intricately worked Sterling silver jewellery enchants with elegant pearls, filigree vintage structures and radiant stones, which are artistically crafted into rings, necklaces and earrings. A highlight and extraordinary eye-catcher of the Magic Stars Collection is a stylised butterfly in two-tone look. Handcrafted, the pendant delights with detailed moon and star cut-outs, fine engravings and precisely placed decorative elements. Its high-quality workmanship and strong symbolism make it an absolute must-have with timeless magic.
Collection:
A little sneak peak from the collection:
Beautiful silver-golden watch
Silver necklace 
Golden silver ring
Golden silver earrings
All designs and even more fantastic gift ideas are now available in THOMAS SABO shops, online at  Thomas Sabo  and from selected partners.
Which design do you like?