You have probarly seen the new mascara of Lancome on commercials on or other blogs. We are a great fan of Lancome. We love their mascara's and everything they launch. They always come up with new and great things. Today we are going to review the Lash Idôle mascara. Read on please…
Mascara girl:
Okay I have an addication. I am so addicted to mascra's. Their hypnose mascara was also very addictive. Well I need to give every mascara of Lancome a try. This high end brand always come up with something great, especially when you have sensitive eyes. The most readers who follow me longer know that i have sensitive eyes. Lancome is one of the few high end brands who always produces things for sensitive eyed people. Love this very much. Not many brands do this. Well the lash idole mascara is one of the few mascaras ever with whom I can sport. Well normally I dont wear a mascara to sport. But now when your outside I gave it a try. Well I even hung at the sticks outside. No tears in my eyes, the mascara stayed super great, it didn't make my eyes shed tears, you could see the volume. Wow wat a great mascara.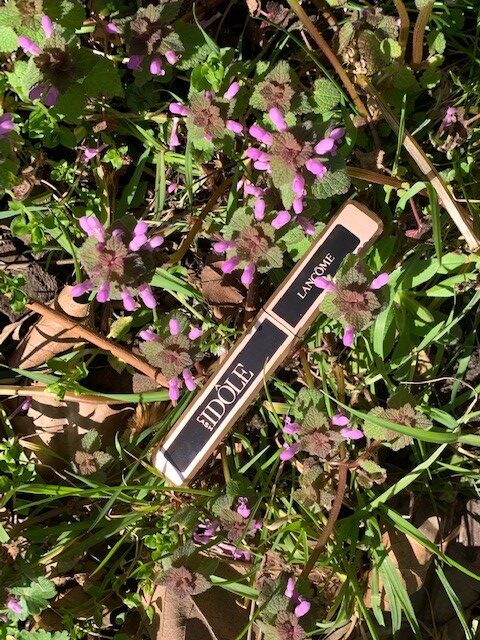 Packaging:
The mascara has a double colored packaging its pinkish and black. Wow love it very much.
Promises:
It promises to volumize the lashes. Well if you are me you can't find the lashes back. My original wimper hair is very light. I don't have much hair in it as well. I can't wear lashes because my eyes are sensitive. So this mascara is a great solution. I didn't need lashes or a lash curler.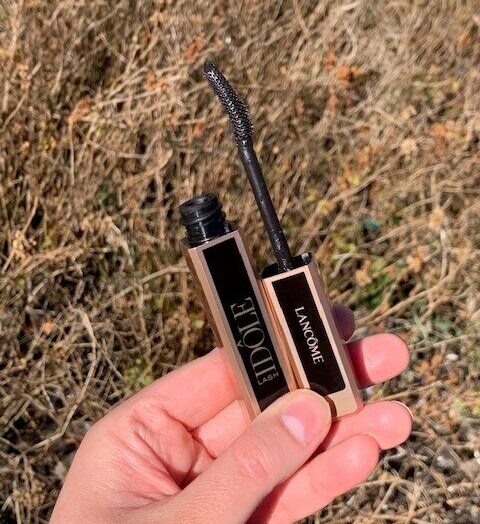 The mascara is light weighted. You don't feel heavy wimpers with this mascara. That's what I totally love. The second thing what was great is the mega volume this mascara offered. You only needed to put on one layer and the light wimpers turned into extra black wimpers. Super beautiful.
Within a few seconds it lifted my straight wimpers. The mascara doesn't clump. I tested the whole day. It took every lash. Loved the effect so much. This is a mascara that stays great the whole day 24 hours. Wow I love the effect. I found my new mascara addiction. One of the best mascaras I have ever tested. I will put this on my list best mascara ever tested!
Buy this at De Bijenkorf, Douglas, ICI Paris XL, Bol.com Wehkamp and other shops. 

For UK at Escentual, House of Frasier, Harrods and other shops. 

# collab read disclaimer