On Valentine's Day, surprise the one you love with a special exclusive treatment at ImperialSPA, in the heart of the vibrant city of Milan, a piece of Thailand where scents, sensations and environments blend harmoniously to provide wellness and tranquility to its guests.
ImperialSPA is a welcoming space where hospitality and warmth play a leading role. 700m² on two levels, divided between the relaxation area, treatment rooms and suites to professionally host all those who wish to indulge – alone or as a couple – in a true Thai massage. This charming spa with an oriental touch is an elegant space in which to immerse yourself with emotional suites, Thai massages, specific treatments and couples' treatments designed according to the needs of each client. Imperial Spa is the perfect place to enjoy the right amount of privacy with your partner, courtesy of the intimate Suite to share with the one you love. The Suite provides atotal luxury experience: in addition to two massage beds and a reserved shower, the Suite also has a private whirlpool and steam room for a full water experience ending with a Thai massage or facial/body treatment. The Suite is accessible only to guests who have booked it, who, once inside, can communicate with the outside world only via intercom, for total privacy and relaxation.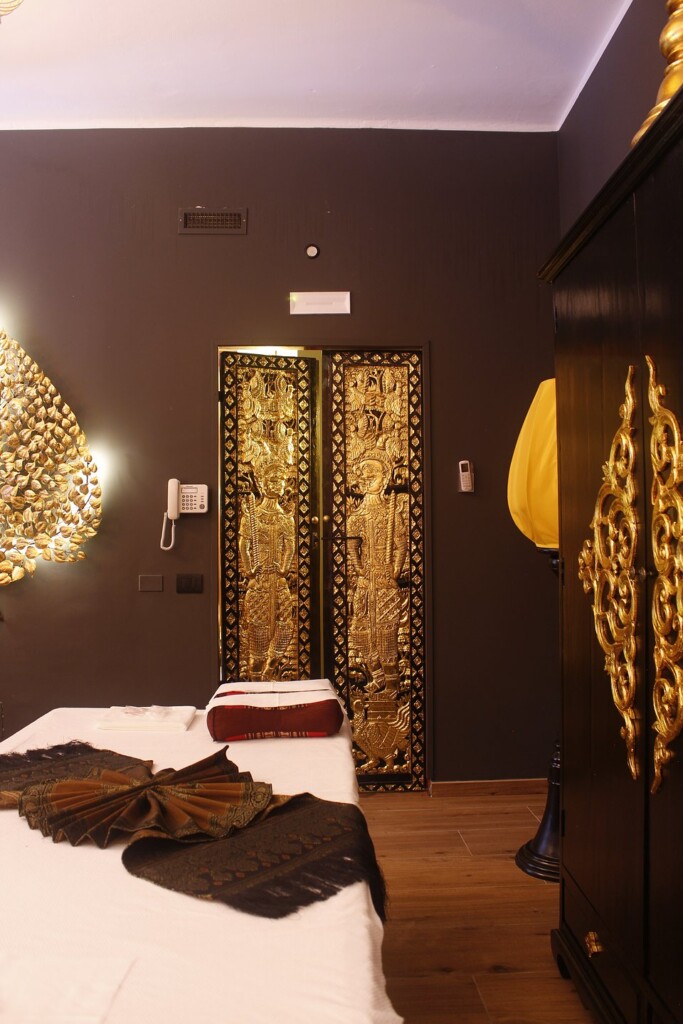 For Valentine's Day, ImperialSPA offers the following package:
Suite reserved for a 120-minute program of complete relaxation and wellness: 50 minutes of Thai massage and 70 minutes of steam bath. You can choose to enjoy a Thai massage of your choice with cocoa butter or organic grapeseed oil or a hur bio facial, facial scrub with brown sugar, shea butter and argan oil, all accompanied by an herbal tea break or Franciacorta Flute.Imperial SPA offers a gateway to a distant continent in the universe of magical Thailand amid warm golden hues and fascinating furnishings – an oasis of peace to share with the one you love.