Give the gift of Kiehl's with their Limited Edition Advent Calendar. Featuring designs by renowned artist Andrew Bannecker, this collection includes our customer favorite skincare products. Includes 24 surprise formulas, one behind each door. Features cleansers, face masks, facial serums, moisturizers and more.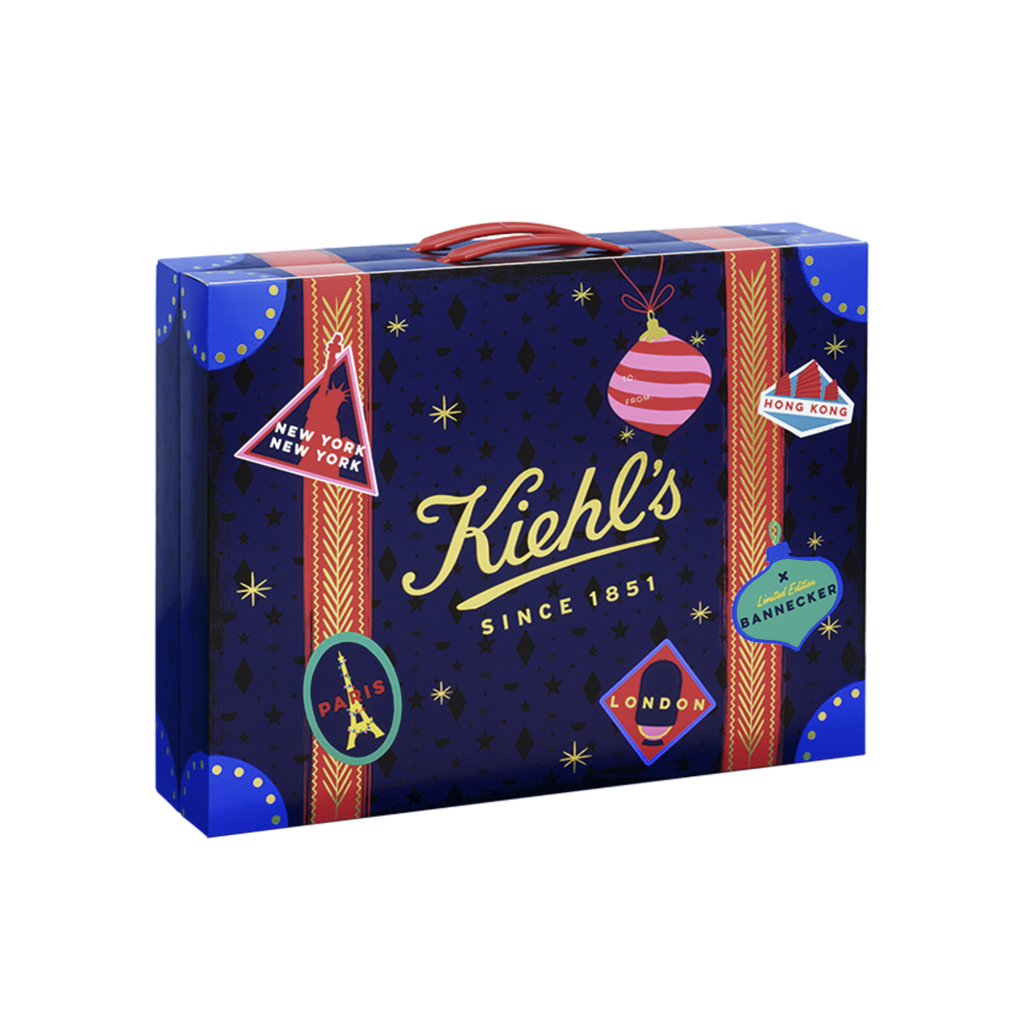 What´s in the advent calender?
The calender contains the following products: Amino Acid Conditioner 30ml, Amino Acid Shampoo 30ml Bath & Shower Liquid Body Cleanser, Grapefruit 30ml Calendula & Aloe Soothing Hydration Mask 14ml Creme de Corps 30ml Daily Reviving Concentrate 4ml Facial Fuel Energising Moisture Treatment for Men 15ml Hand & Body Lotion, Grapefruit 65ml Hydro-Plumping Re-Texturising Serum Concentrate 5ml, Iris Extract Activating Treatment Essence 40ml Lip Balm #1 15ml, Midnight Recovery Botanical Cleansing Oil 40ml, Midnight Recovery Concentrate 4ml Nightly Refining Micro-Peel Concentrate 4ml, Midnight Recovery Eye 3ml, Powerful-Strength Line-Reducing Concentrate 5ml, Rare Earth Deep Pore Cleansing Mask 14ml, Smoothing Oil-Infused Shampoo 30ml, Super Multi-Corrective Cream 7ml, Ultra Facial Cleanser 30ml, Ultra Facial Cream 7ml Ultimate Strength Hand Salve 75ml, Ultra Facial Overnight Hydrating Mask and 7ml Ultra Light UV Defence SPF50 5ml.
You can buy the calender for €74 (total value: €160). Click on the banner below to buy the calender at Bijenkorf.