Deborah Milano has a new range of foundation 24ore nude perfect foundation. Today we are going to review this foundation . Read along. 
This foundation has 6 colors in his range:
0 ivory
00 fair rose,
01 fair
02 beige
sand
apricot
Amber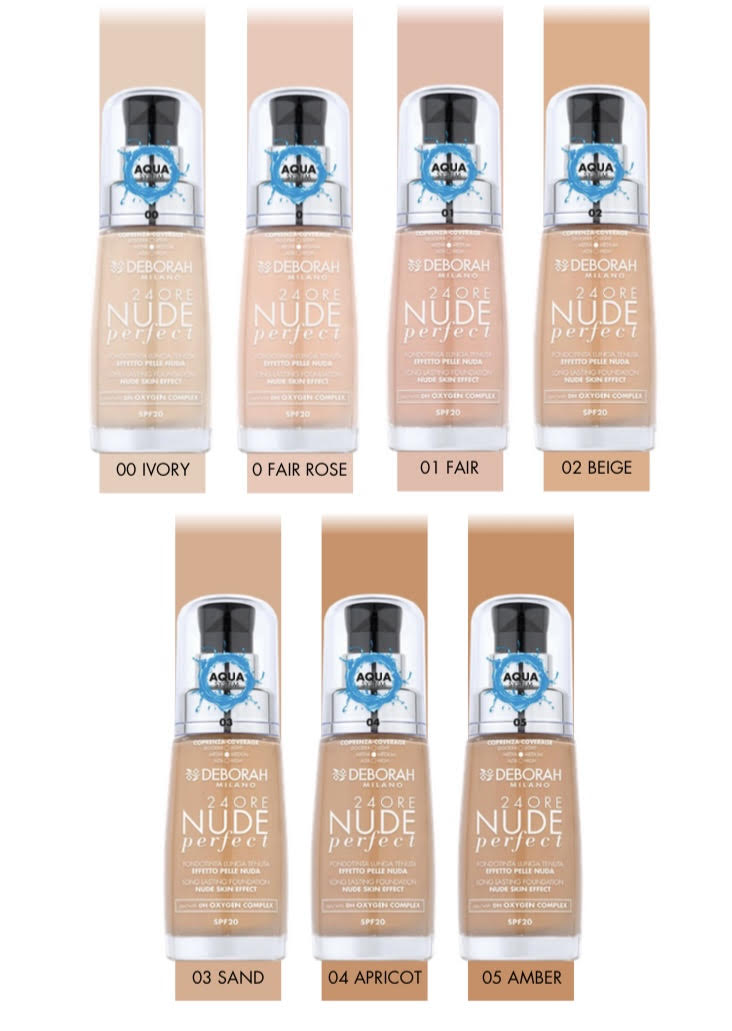 01 fair:
We have the 01 fair it's not our skin tone the average skin tone here is ivory. We don't like a pale face so we take a few shades darker. We don't need a pale face anymore  it's almost winter. This foundation is suitable for a very sensitive skin. Most foundations are heavyweighted on the face. We always feel a heavy weight on the face with foundation. This foundation is different very light weighted. It's so soft on the skin. You don't feel anything. Normally we feel like wearing a mask on the face with other foundations. We are very happy with this foundation.
Suitable for acne skin:
We all have acne here most of the foundations aren't suitable for acne skin this one is. It gives you a fresh look. We don't need a concealer on the face to hide the pores. The texture is great. This foundation is perfect. It's one of the best foundations we have ever used. The best thing about this foundation is next to his great texture is his structure. It holds the sweat. You can also go to the gym with this. Nothing happens. It stays as fresh on the skin like you just started with the gym excersises. It says it gives you a medium coverage, but actually this gives a high coverage if this color suits on your skin tone. So you need a great match with your skin color. If you have acne you feel us, especially with a light skin tone most of the people have red scars, dots or any other reddish pimples. Wearing foundation with a acne skin can cause so many problems. Like seeing the scars on the face, some foundations accentuates the scars and acne even more. This foundation is perfect, he is so magical it vanishes your acne! Wow wat a lovely effect.
Aqua system:
A complex enriched with HYDRASYNOL (a plant-derived ingredient obtained from corn and coconut) and GLYCERINE, providing tangible and lasting hydration. This amazing ingredient encourages deep hydration and helps seal in moisture. 24ore nude perfect foundation leaves skin silky soft without clogging pores. The complexion looks freshly applied all day long.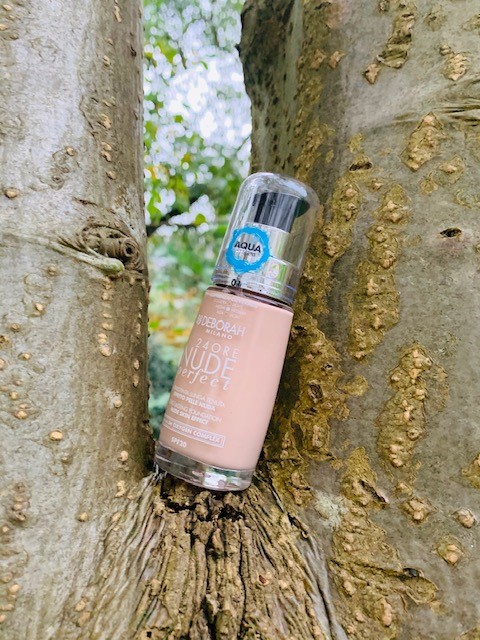 Conclusion:
This foundation is very great. We are already a great fan of Deborah Milano. We love all their make up ranges, we never tried the foundation before.
But this at click on the banner to buy the foundation
#collaboration read disclaimer